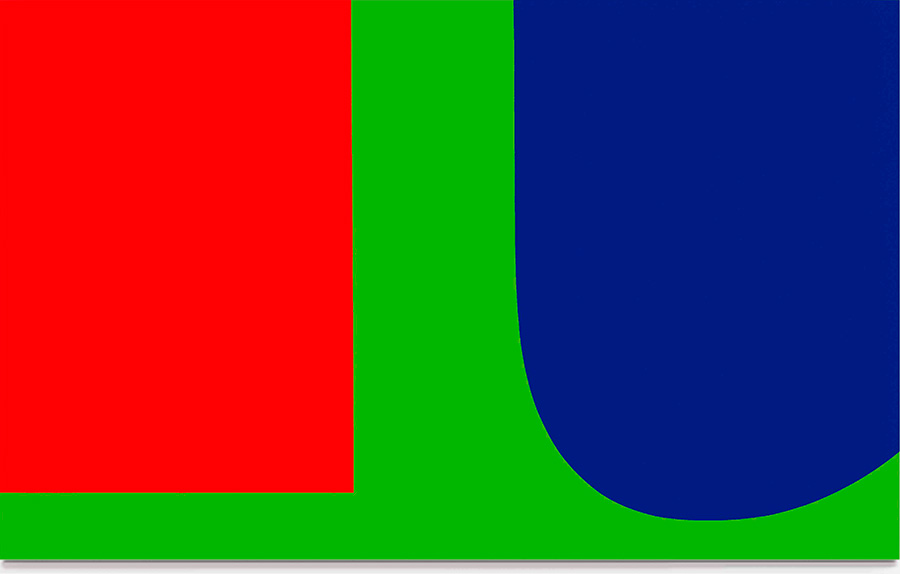 Red Blue Green, 1963, Oil on Canvas 6' 11 5/8" X 11' 3 7/8"
-Ellsworth Kelly
Ellsworth Kelly
(May 31, 1923 – present day) is an American painter, sculptor, and printmaker associated with
hard-edge painting.

His work demonstrates unassuming techniques emphasizing simplicity of for, he often uses bright colors. One variant he uses is the hard-edge painting of Post-Painterly Abstraction. He used delineated areas of color to distill painting with razor-sharp edges, living it with its essential two dimensional elements. This painting gives no illusion of depth and the shapes are 2 dimensional, keeping this painting simple but stunning.
"The form of my painting is the content."
- Ellsworth Kelly
This is the painting that made me choose the category of my exhibition. This is one of my absolute favorites.